Welcome to the Art Room!
Hello! I am Mrs. Danielle Phelps, the new K-8 Instructor of Art Education at Burris. I am very excited to start the new year with your students and extremely proud to be a Burris Owl! Feel free to contact me via email with any questions at anytime. I will be sending via Canvas the class syllabi and information regarding what you can expect your student to be working on in Art Class. Please review my class expectations and rules. In the following weeks we will be working on establishing the rules and expectations as well as classroom procedures for lining up, cleaning up, lessons, demonstrations, etc. 
Art Room Rules and Expectations
Expectations: Safety, Respect and Responsibility. These are the general behaviors I expect from my students at all times. We are all artists in the art room. In order for all students to have a equal opportunity for learning every student must practice the expectations that I have put in place and the expectations that I myself as an educator follow. 
Art Room Rules: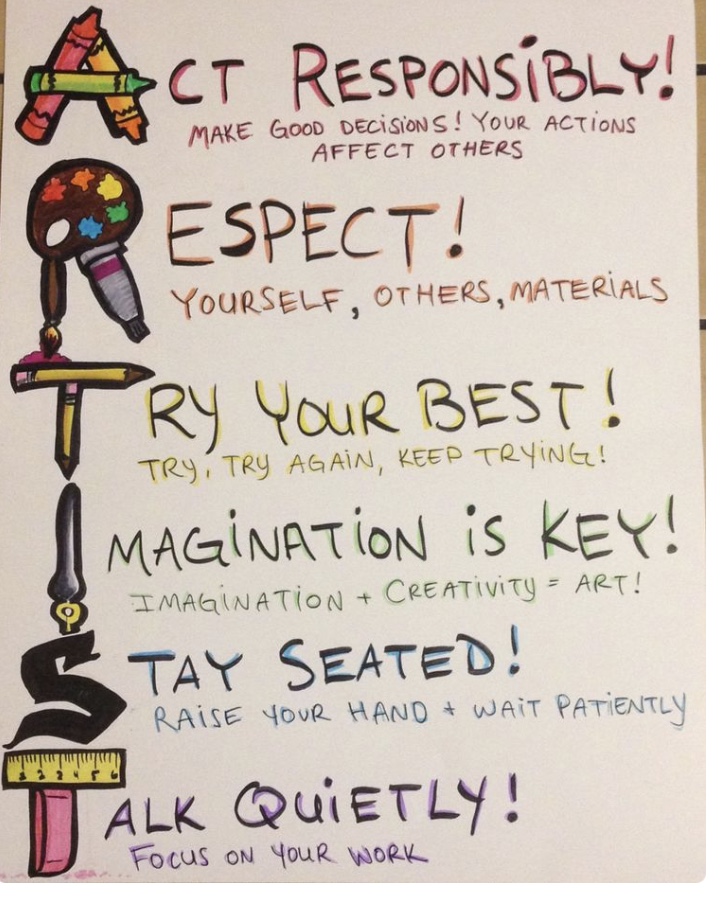 These are our Class Room Rules. We are very hard working ARTISTS' in room 124A!
Everyone is an artist because.....

Check back for more later.............
---